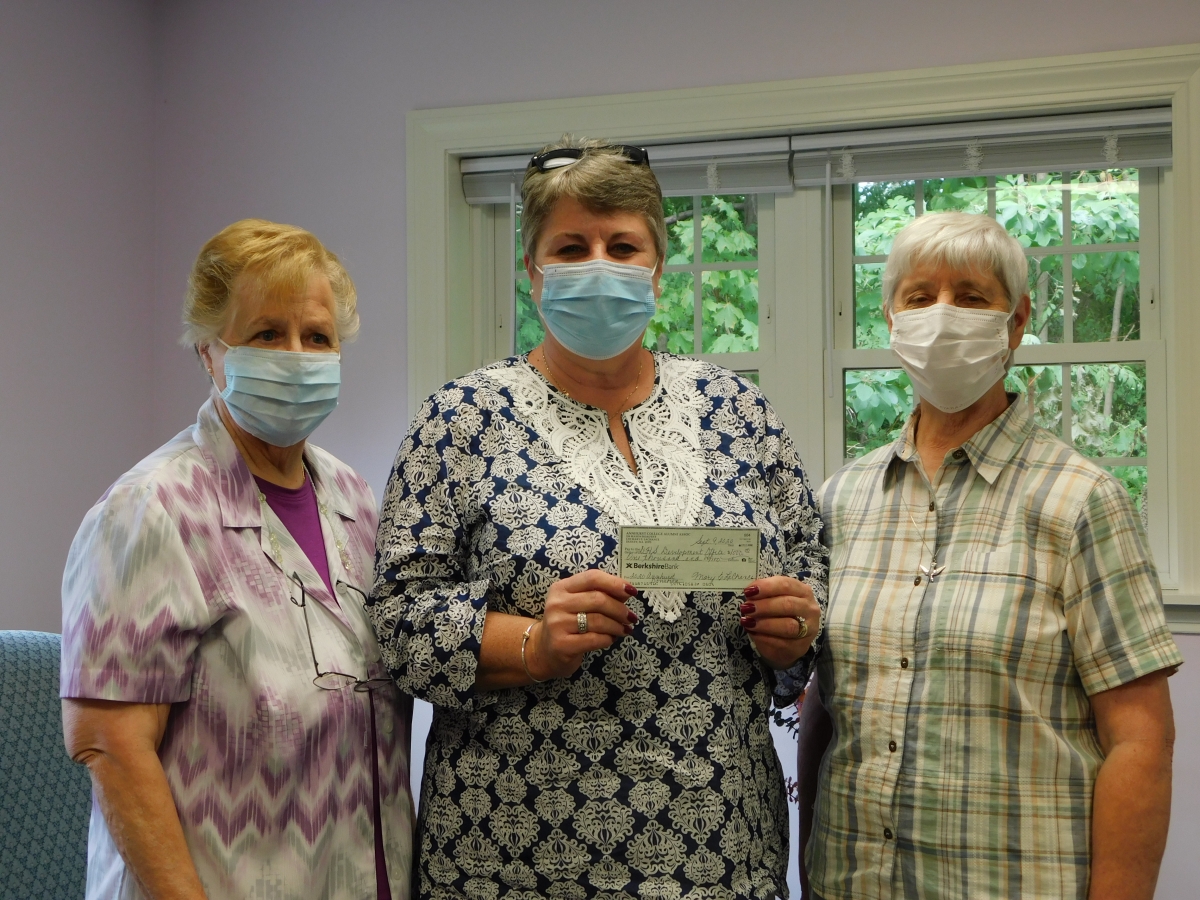 For teachers a sure sign that years in the classroom have had a positive effect on students is to see them return to you time after time over the years.
The Annhurst College Alumni Association is the embodiment of such faithful and appreciative students.  While the College itself closed its doors in 1980, many graduates stay in contact with the former professors, especially the Daughters of the Holy Spirit.  The Association holds an annual reunion during which they renew and strengthen the powerful and creative bonds that have kept students and staff connected and share laughter, tears and surprises as they reminisce
This September, because of Covid 19, the annual reunion was cancelled and the 2021 gathering has been scheduled for Saturday, September 18th.  However, in spite of this major change, Association members still mailed in their annual contributions to support the group and its activities. They wanted to be sure that the Daughters of the Holy Spirit of the US Province, their 'old' teachers, would receive the Association's annual donation of $1000.00 to help meet the needs of the Sisters they grew to love and appreciate so dearly while at Annhurst.
So it was that on a gorgeous afternoon in early September Mary Volin LaChance, President of the AAA, came to the Administrative Offices of the DHS in Putnam to officially present the Alumni check to Sr. Gertrude Lanouette, Provincial Team Leader, and to Dr. Françoise G. Gauthier, Director of Development/Advancement for the USA Province. The masks clearly speak to the times in which we live but the smiling eyes reveal the joy and gratitude experienced by both recipients and donor.
Annhurst College was a treasure for students and teachers alike. Its hallowed halls continue to serve the world of education under a different name but the memories linger and continue to ignite positive gestures of love and gratitude.  For that and for the other innumerable ways in which Annhurst has been the catalyst for transformation for 'Andies' and 'Annies', the Sisters are sincerely grateful. You, our dear students, have touched our lives beyond words, and for that, we bless you and thank you from the depths of our hearts.
Long live the Spirit of Annhurst! Long live those who share this Spirit!