It is most appropriate and seasonal that at this time of Thanksgiving we take time to celebrate the retirement of Mrs. Margaret Anderson, archivist for the USA Province of the Daughters of the Holy Spirit.
Margaret was the first laywoman to occupy this time-honored position in the Province, and she did it with expertise, simplicity and graciousness. She was a perfect fit for the demographic profile of the Province.
Mrs. Anderson came to the DHS with many years of experience as archivist and record keeper for schools and professional organizations such as WPI in Worcester, Massachusetts. She quickly learned her way around the Provincial House with its many nooks and crannies and adapted as readily when transferring and setting up the archive center at the DHS Administrative Office Building when it opened in 2019.
Margaret enlisted the assistance of Sr. Lorraine Duval over the years. Sister is also retiring at this time. The task of assuring the proper upkeep of Province info and treasures will now pass on to Sisters Paulette Gaariepy, Norma Bourdon and Madeleine Gregoire who will each bring her special talents and gifts to this very important corner of the DHS universe. These three have been volunteering their services for several years and have learned the ropes and are ready and willing to continue (on a part time basis) this honorable mission.
To note the retirements and the passing of the archive 'baton' Sr. Gertrude Lanouette planned and prepared a lovely/lively luncheon of home baked spinach lasagna and all the trimmings. A total of 16 guests attended the festivities that began with a harmonized rendition of "grace" and ended with the presentation of token gifts to Margaret and Lorraine. The blessings of all the Sisters accompany our two retirees into this new phase of their lives. Thank you and enormous blessings to you.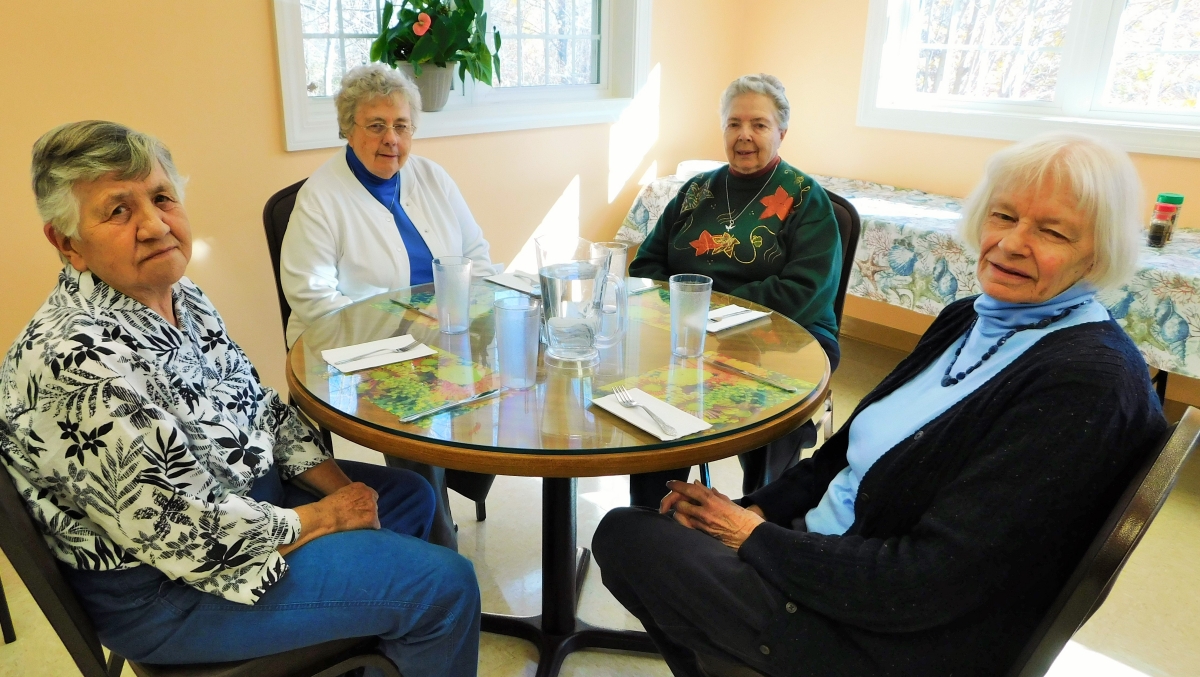 The photo of 4 shows Margaret at the far right, Sr. Lorraine to her left then Sr. Paulette with Sr. Norma to her left.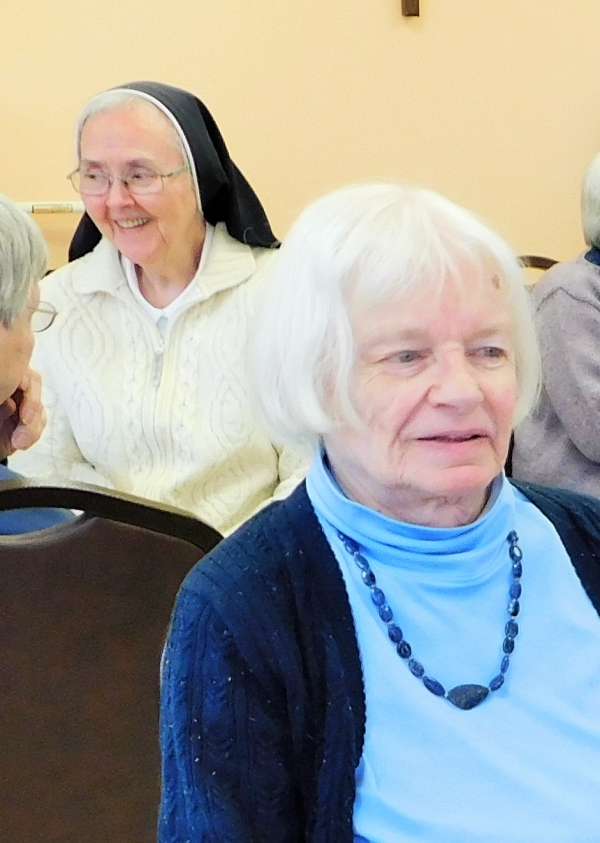 The second photo shows Margaret with Sr. Madeleine Gregoire.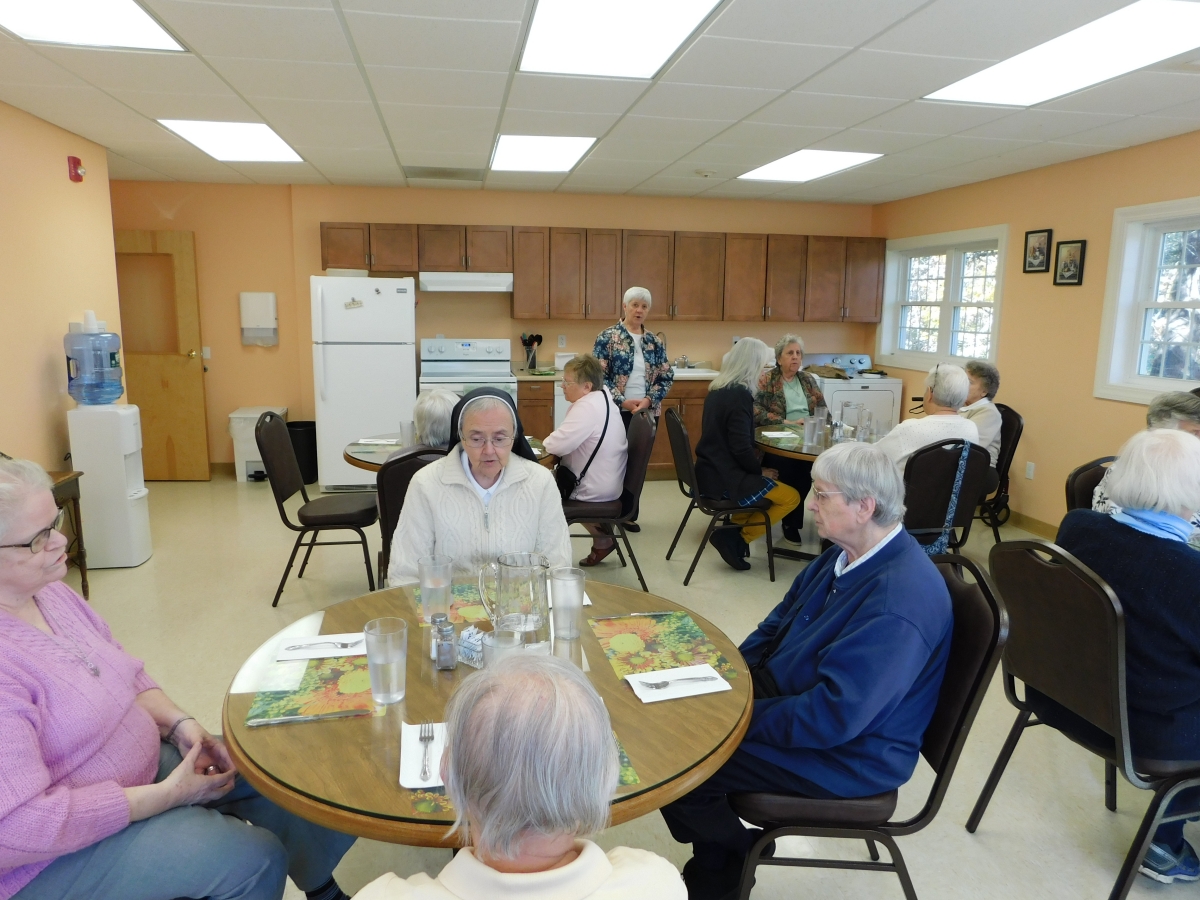 The third photo shows Sr. Gertrude leading the blessing and the last photo shows a pensive Margaret.