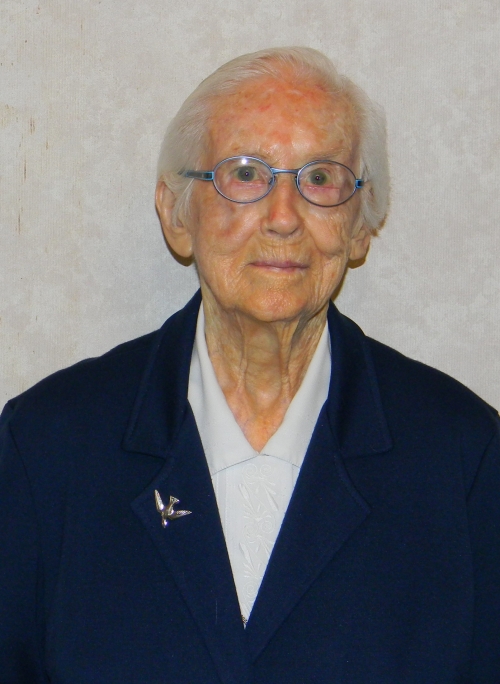 Sister Eileen Smith, DHS is bringing 2021 to a close by celebrating her 100th birthday.
Because of Covid restrictions and precautions, Eileen will celebrate the occasion with the members of her community at St. Joseph Living Center. Birthday greetings may be sent to her at St. Joseph Living Center 14 Club Road Windham, CT 06280.
Birthday blessings to you, Sister Eileen. We praise our God for sharing the gift of your longevity with all of us. Feliz Cumpleaños y muchos más.