Have you ever noticed how we tend to sandwich difficult moments and events in between delightful and joyful and sometimes even momentous happenings?
So it is with Lent. We launch this 40 day period associated with sacrifice, suffering and death with a roaring celebration of "Fat Tuesday" or "Mardi Gras" with its culinary delights, its brilliant costuming, its emphasis on the ephemeral and our human attempt to make them last.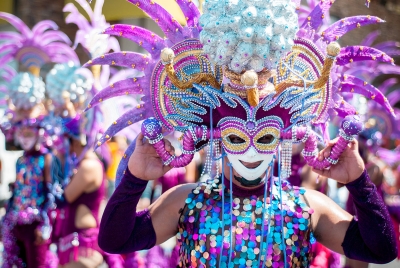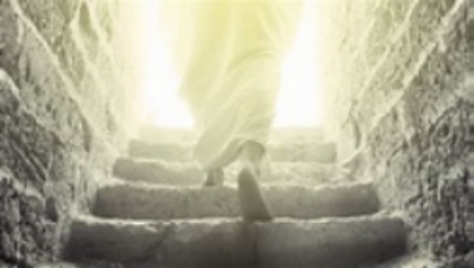 The clock strikes midnight. And, like magic, our attitudes change, we swiftly pass from repast to fasting, from earthly pleasures to repentance and varied and sundry forms of mea culpas. We are transformed by the sobering reminder that these next forty days represent the last days of Christ on earth as a human being. Somehow we have come to believe that by entering into this serious time of 'Lenten resolutions' we will definitely come out at the Easter end better persons, and stand more surely in God's favor. So, bring on the ashes and the modern day sack cloth and let us let us embark on our 40 day pilgrimage.
Just as in the beginning the Spirit hovered over the void, that same Spirit hovers over us today to fill our individual voids with the fire of passion, of love and of truth. Thus we are invited to open our hearts to the action of the Spirit to come to a clearer understanding of what Lent is all about for each one of us. There is no one size fits all solution here. Each of us needs to spend some alone time on this journey with our Lord and Christ to enter into the true meaning of these days of possible transformation, deep and lasting transformation that will impact our lives and those of everyone we encounter from here on end.
Let us walk in faith. Let us support one another as we stumble towards the Light of the Resurrection; let us enter this pilgrimage as children of God, as sisters and brothers with the same goals and objectives. Let us recall we hold our eternal happiness in our hands and in our wills if we accept the opportunity offered to us by our God: to walk the walk and talk the talk of Christ, if we use this Lenten pilgrimage to indeed be the eyes, the ears, the mouth, the arms, the hands and the feet of Jesus Christ every step of the journey, every day that we live believing that we walk in the Way, the Truth and the Life and that we reach out to all we meet along the path to Light and Resurrection.
Spirit of Love, lead us towards the Light as we undertake our Lenten Journey.