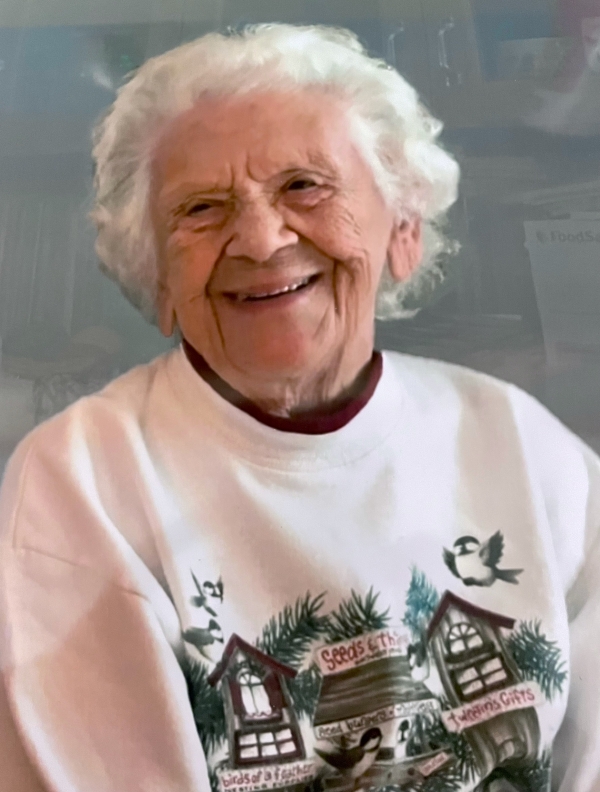 On May 31 Rose (Antoszyk) Scheetz said her final yes to her Lord and entered life eternal at 100 years of age.
Rose was born on March 25, 1921 in Monessen, Pennsylvania and was the sixth of eleven children. Rose married her beloved Frank Scheetz in 1945 and moved to Groton, CT where he was stationed as a sailor in the US Navy. The young couple remained in Groton and ran various businesses and enterprises. One of their construction companies was responsible for renovating Sacred Heart Church in Groton where they were faithful parishioners over their many years in the area.
Rose was many things to many folks and served her family, her community and her church faithfully in many ways. Rose became acquainted with the Daughters of the Holy Spirit and made her Covenant as an Associate Member in December of 2002. She attended as many meetings as she could and never hesitated to share her opinion and encouragement with the group. Rose was also a loyal patron of the DHS annual fund raising initiatives. She truly loved her Sisters and always wanted the best for them.
Rose is survived by her 6 children and three generations of grandchildren. Her wisdom and love were radiated even in her last days when, aware that life as we know it would soon change for her, she wrote: "You don't have to cry. Be happy for me. I will be in heaven with my friends."
A Mass of Christian Burial will be celebrated on Thursday, June 10th at Sacred Heart Church in Groton. In lieu of flowers the family requests that memorial gifts be sent to the DHS Development Fund at PO Box 497 in Putnam, CT 06260.
Rose will lie at rest in Colonel Ledyard Cemetery in Groton, CT.
Rose, as your angels take you to your new life, please share your many gifts with us.