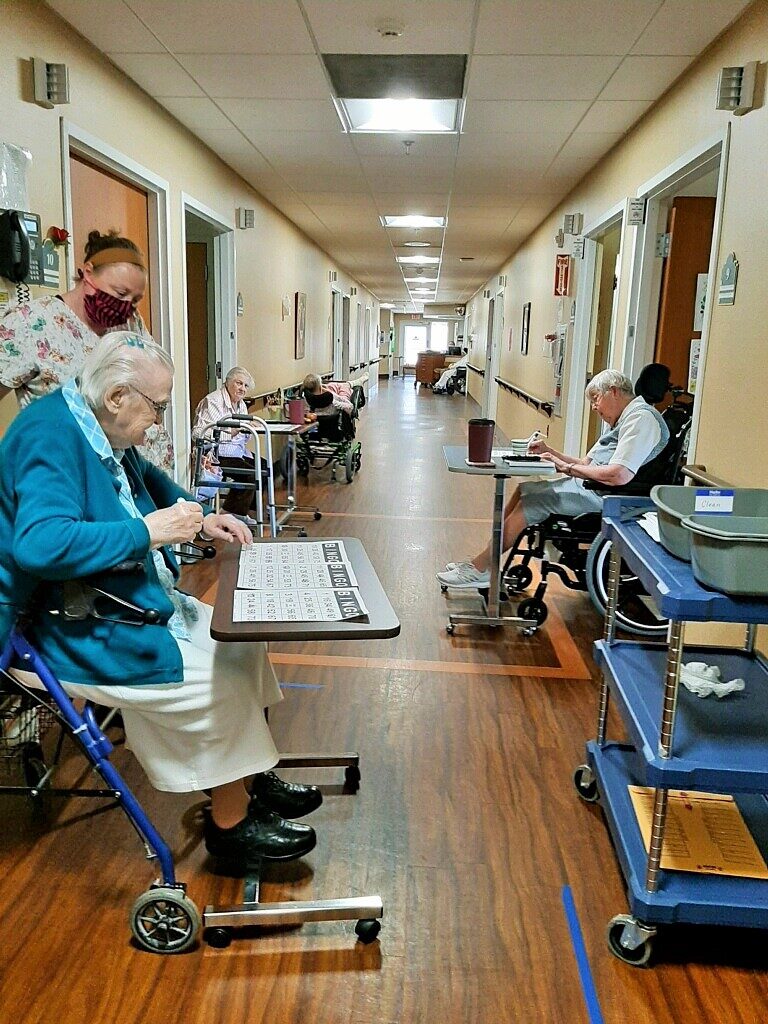 Indeed, necessity is the mother of creativity!
Whoever first stated this fact, clearly knew what he/she was talking about.
Social distancing has become part of our new normal way of life, so what should surprise us if we were to suggest playing BINGO a la social distancing?
In an effort to maintain a 'life as usual' mode, the recreation staff at St. Joseph Living Center in Windham, CT where the St. Joseph Community of DHS resides decided to set up play stations at each resident's door so that the individual would be sitting facing the hallway. A loud speaker system was assured in place and voila…the games were on as the first round of "Hallway Bingo" was underway.
From the expressions on the players' faces, their body language and their comments, it soon became obvious that this idea was a winner. The CNAs monitoring the event were kept hopping as they verified the winners one by one.
Truly, this is B I N G O at its best with no hassles for space at a table, for the best cards and for silence at all cost (all bingo aficionados know that talking aloud at bingo prevents YOUR number from being called). The activity provided entertainment and the warm reassurance that only a good old fashioned bingo game can bring to its staunchest devotees and fans. Huge thanks and kudos to the staff for enhancing the quality of life of our loved ones in the face of corona virus.