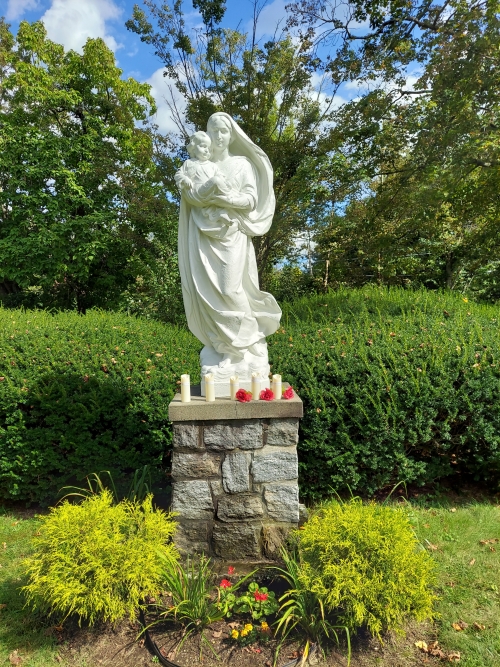 On Saturday, September 11 a gathering of East Coast DHS Associates took place at the Immaculate Conception Retreat Center in Putnam, CT.
The theme for the gathering was "Spiritual Reflection" and the topic was presented and the discussion facilitated by Nancy Small.
The reflection time included group and individual contributions and sharing and a special tribute to the victims of 9/11/2001 during which the Associates processed candles and flowers in hand from the main building to an outdoor statue of Mary at whose feet flowers were placed to commemorate those who lost their lives in that disaster.
The photos highlight the statue, Nancy Small with Patricia Krodel (co moderator of East Coast Associates) and the group of Associates in attendance.
For more information about the DHS Associate Program, please see our web site drop down under our current profile. You will find contact information here as well.