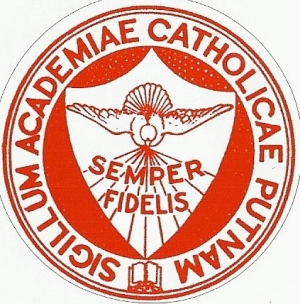 True to their tradition of holding their annual meeting in the early autumn, 25 alumnae gathered at Hank's Restaurant in Brooklyn, CT on Sunday September 26th to renew old friendships, share goings on in their present situations, to remember those who have gone to their eternal reward and to simply enjoy a good meal and one another's company.
As part of the event there was a traditional raffle to help defray the costs of the reunion, door prizes to add a note of wonder and excitement to the festivities.  Certificates were also presented to attending members celebrating 65, 60 and 55 years since their graduation from PCA.
For some in attendance this event was their first social function since the onset of Covid-19. Other alumnae had been attending annually, with the exception of 2020 when the reunion was suspended because of the virus.
The sun lit afternoon was an ideal setting for one and all and as folks started to head home, near and far, the smiles, the comments and the promises to meet again next year echoed loudly and clearly.
Thank you to all who attended and made this activity possible. It is obvious that the Spirit of PCA is still very much alive and thriving in all her alum.
MAY THE SPIRIT OF WISDOM AND JOY BE UPON EACH AND EVERY ONE!
For more information about this event or the Alumni Association you may contact Dr. Françoise Gauthier at devofdhs@yahoo.com.