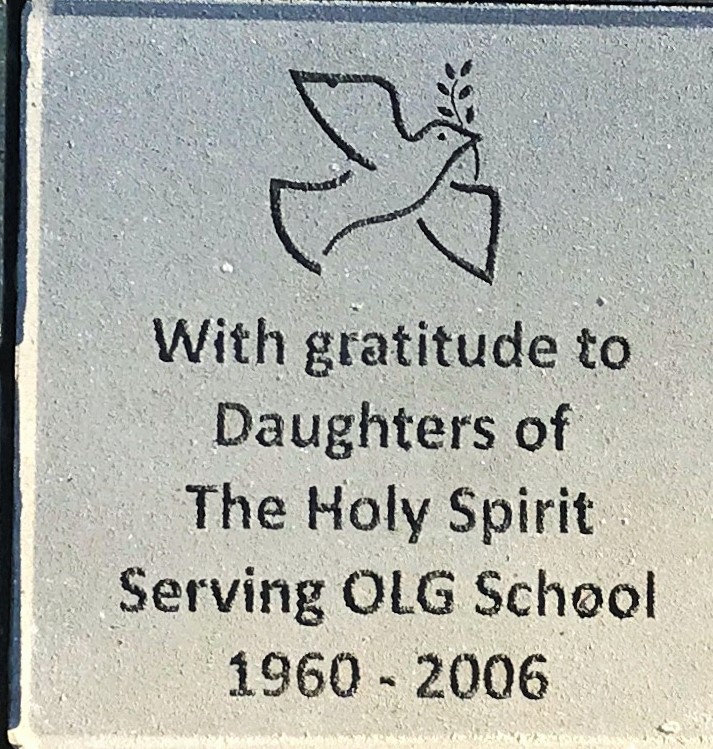 From West Sacramento, California, DHS Associate Maureen Girard sends a photo and writes that the Daughters of the Holy Spirit who staffed Our Lady of Grace School for nearly 50 years received a "brick of honor" recently installed at Our Lady of Grace School.
Participation in this project was initiated and backed by contributions from several Associates in the region.
The Sisters are deeply touched by this gesture that keeps alive the Spirit of newness and creativity that initially brought them to the west coast and allowed them to impact the lives of so many children and their families over the years. Blessings of joy and appreciation upon all who played a part in this special commemoration.