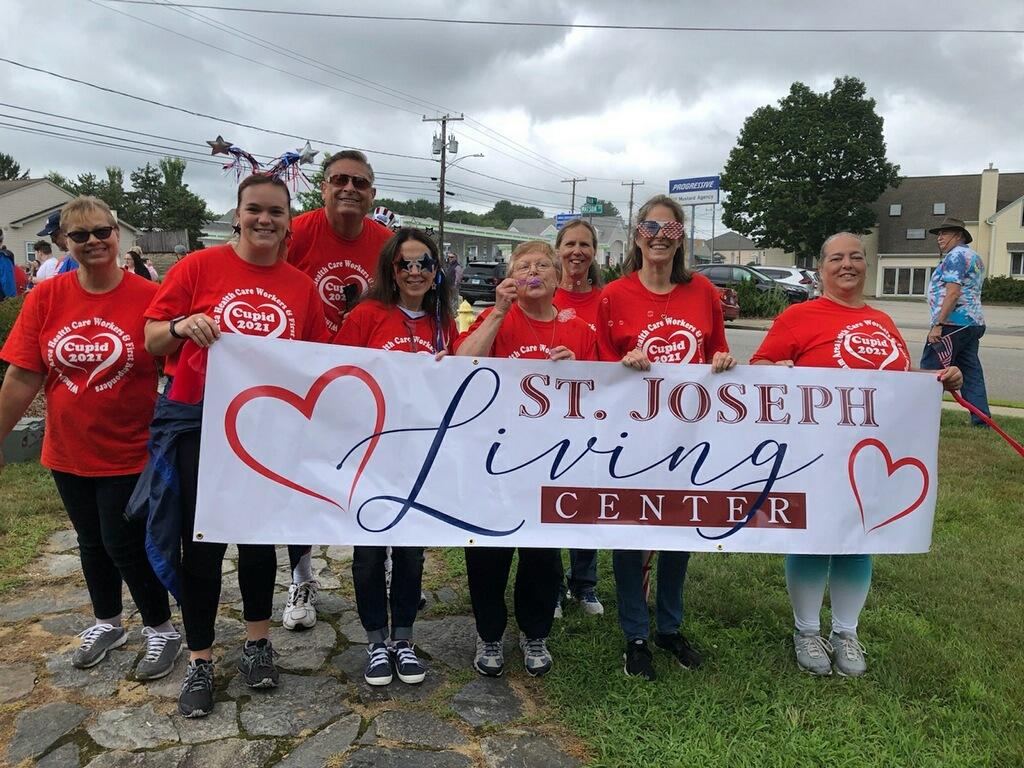 At first there were no marching bands. The parade was not to be. But to the rescue came Kathy Clalrk who thought BOOM BOXES.
Thus began the tradition of the annual BOOM BOX parade in 1986, a phenomenon that has become a part of life in Willimantic, CT on the 4th of July.
After skipping last year's event because of the pandemic, the citizens of  the 'thread city' eagerly dusted off their small, medium and very large BOOM BOXES, donned their red, white and blue outfits and readied themselves to hit the main drag in a patriotic salute to our country.
This year's celebration featured the honoring of first responders and health care workers (Cupid 21 recipients) in the area who had been recognized for their outstanding service during the pandemic. Among the honorees were workers/staff from St. Joseph Living Center including our own Sr. Michèle who coordinates the DHS community at SJLC in Windham.
As the cortège marched to the sounds of John Philip Sousa, et al., and invited celebrities Governor Ned Lamont, Lieutenant Governor Susan Bycewicz, Senator Richard Blumenthal and Representative Joseph Courtney, saluted, smiled and sang along with the clear musical tones offered by the multitude of BOOM BOXES  carried through the streets thanks to the emission by the local radio station.
The DHS are very pleased to have participated in another example of what can happen when members of a community join forces to resolve a situation for the common good. Congratulations one and all and a belated happy birthday à la BOOM BOX to America!