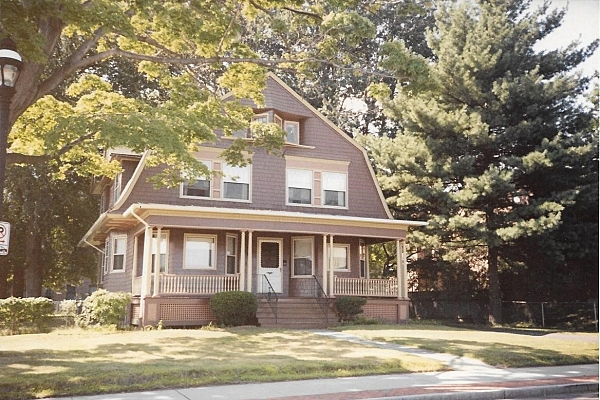 Who knew in 1909 when the Daughters of the Holy Spirit purchased the home at 7 Charter Oak Place in Hartford as a Formation House for their young religious that in July of 2021 this same residence would be sold to Mercy Housing and Shelter to assist the homeless in the Hartford area?
Yes, this old property had many varied owners including politicians, business leaders and a religious community. This structure witnessed and survived times of war, times of plenty and times of societal and social changes and challenges. The multi-use home was named St. Ildefonse early on but that designation gave way to the less formal name of the "Cottage." Later on when the DHS settled there as a smaller community of Sisters it became known as the "Bethany" community.
From here Sisters engaged in ministries to the less fortunate of the area, in Catholic School, and in a variety of other activities that were most of the time non-remunerated. The dwelling saw multiple changes in the populations who composed the neighborhood, the transformations that brought an isolated area of Hartford into the mainstream and rendered it most attractive to new waves of immigrants. If the house could talk, it would certainly share many an interesting tale and paint a unique portrait of the changing face of our state's capital city.
It is with serious emotion and deep appreciation that the USA Province parts with this historical building. There is consolation, however, in the fact that good works will continue to emanate from within and radiate to enrich the local citizens in new and inspired ways. Good bye, dear home, may God's blessing continue to shine through you for many years to come. Thanks for the memories.