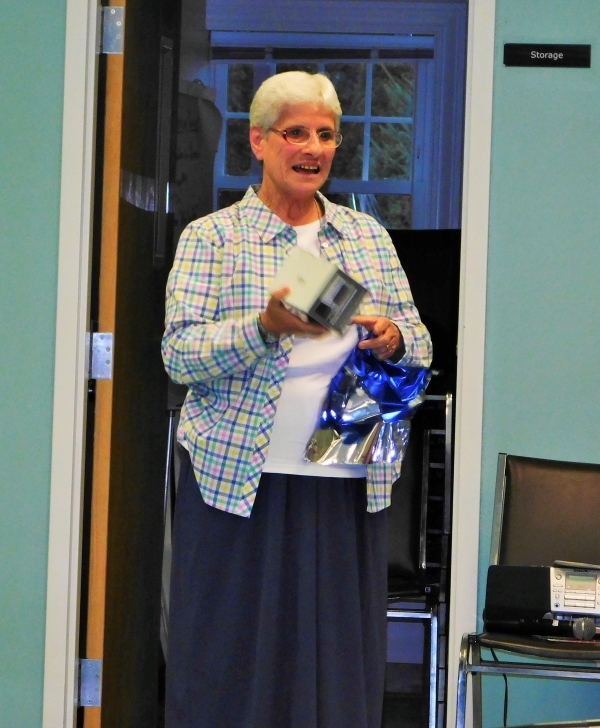 October has traditionally been the month for gathering the Sisters at the Administrative Center for a fall update on the goings on in the USA Province.
This year was no different, and a special day was planned to review what had transpired at the General Chapter during the summer and to lead the group into thinking about the future creatively to better meet the needs of the members of the Province. The event was live streamed to allow those at a distance to participate.
The activities of the day concluded with the celebration of the liturgy by Rev. Laurence LaPointe in which a missioning service for Sr. Jeannine Légère was included. Sister, who was elected by the General Chapter as a member of the General Council, will be leaving for a six year mandate for Brittany, France where the seat of the Congregation is located.
The missioning ritual incorporated appropriate songs, scripture texts and other readings and culminated with a group blessing and send off symbolized by the extending of hands over Jeannine. The bittersweet moment ended with applause, congratulations, hugs and, of course, scrumptious refreshments.
Jeannine, we wish you Godspeed and a fruitful ministry. We will truly miss you.