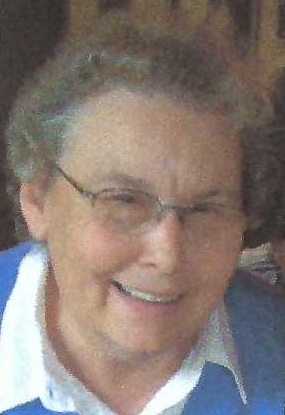 JOAN CATHERINE (ROSS) KOSKO, member of the Associate Branch of the Daughters of the Holy Spirit entered life eternal on October 5, 2021.
Joan was born on August 26, 1934 and lived her entire life in her home state of California. She married her best friend and soul mate George in 1955, and they had five children.
Joan, a high energy woman, was involved in a variety of services: accountant, small business owner, skilled office manager and the list goes on ad infinitum.
Joan was also a gifted artist in the full sense of the word. She drew, she knitted, she crocheted, she painted. She was an active member of her local church and served as choir director, youth group advisor and visited homes of homebound parishioners to bring them communion and to comfort them.
Joan was especially attentive to the needs of the less fortunate and this made her a perfect candidate for the DHS Associates whose goal is to live and spread the charism of the Daughters—outreach to those in need. She prepared meals for those in need and, being a skilled seamstress, made clothing for them as well. Her high level of energy and care for others were creative agents in many aspects of her life and so helpful to myriads of folks.
After the death of her beloved George in 2019 Joan's dementia advanced more rapidly and she passed quietly into the open arms of her God.
Joan's life will be celebrated on November 5th at the Cathedral of the Annunciation in Stockton, CA at 10:30 a.m.
Joan, so many will miss your smile and lively presence. Bless all of us from your new home.