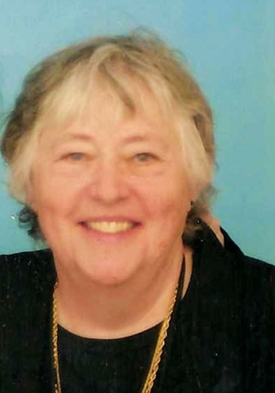 On Friday, October 28, 2022, DHS Consecrated Secular BLANCHE JAN PATECHINO BOYLE breathed her last on earth and entered life eternal a few days short of her 84th birthday.
Jan, as she preferred to be called, was born on November 11, 1938 in Collinsville, CT. She was the third of seven girls in the family. Jan was proud of her hardworking mothers who provided the girls with a stable life until their home burned down. As a result their mom had to scatter the children  with some going to the county home, one with an aunt and the two babies went into foster care. Jan said she never realized they were financially poor until she reached high school. In spite of that she knew she wanted a good education. Jan claimed she had been personally called by the Spirit to study mathematics. And so she did, along with mechanical engineering. She loved sharing her knowledge and expertise with students of all ages since she believed she was responding directly to her God's call.
Not long after learning about the Secular Branch of the Daughters of the Holy Spirit, Jan joined the group and pronounced her first vows on June 5th 2010.
Jan was indeed a gifted woman who shared her talents in every way possible whenever and wherever she could. She was likable and radiated the warmth of her God's love through joy and suffering. Jan admitted she maintained her strong faith and that it held her up through thick and through thin.
Jan was  predeceased by husband Everett and two sons Joseph and John. Her daughter Julianne lives in Jewett City.
A Mass of Christian Burial will be celebrated on November 9th at 10 a.m. at St. Mary's Church in Jewett City, CT and burial will be on the following day in the family plot in Windsor, CT.
Jan, you were many things to many people. Intercede for us now as we strive to continue your legacy. The world is a much better place for your having been by our side.