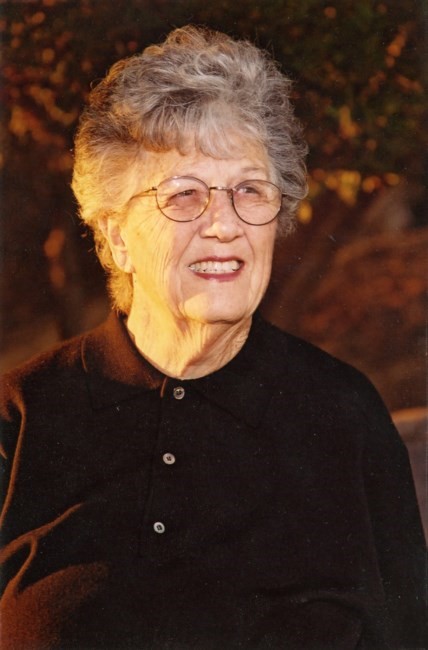 Raylene Mae Wittwer, age 96, of Modesto, California passed away on Monday, April 17,2023.
Raylene Mae Clemmer Wittwer was born February 5th, 1927, in Clyde, Texas to Sallye Elvira and Leland Ray Clemmer. She was the eldest of two children. She was predeceased by her parents, only brother Dean, son Fred and husband Walter.
Raylene and her family moved to California in 1936, she was 9 years old. They made their first home in the Dixieland area where they lived for 2 years. The family then moved to Fairmead in 1938. It was there they opened the infamous Clemmer's Store.
In 1947 Raylene married Walter Wittwer, the love of her life since high school. They were married for 39 years before Walter's untimely death.
Raylene was an active member of her community being involved in St. Columba altar society, Dairyland PTC, Dairyland 4H and later on in life the Daughters of the Holy Spirit Associate program.
Raylene loved to garden and can preserves. Embroidery was her life-long hobby and she always made custom gifts for her family and friends. Raylene and Walter also enjoyed square dancing and traveling together.
Raylene attended 4C's college before working for Judge Eastman and the PG&E. At the age of 78 Raylene was offered a job at Flanagan Realty and worked there for 12 years until the age of 90.
The most important things to Raylene were her church, family and friends.
Raylene and Walter had 5 children, Frederick Christian (deceased), Deborah Ann Bailey, Stephen Walter, Julie Rose Kaiser and Leslie Mae Falacco. There are 12 grandchildren and 21 great grandchildren.
Visitation Services for Raylene will be held Thursday, May 4th from 6:00-8:00 pm at Palm Memorial Worden Chapel.
Services will be held on Friday, May 5th, 2023 at the St. Columba Catholic Church, 213 Orange Ave Chowchilla CA 93610 with Rosary at 9:30 and Mass at 10:00 a.m.
Raylene's final resting place will be held at the Chowchilla Cemetery District 23359 Road 14 1/2, Chowchilla following Mass.
Please visit www.wordenchapel.com to leave the family any condolences. Arrangements are under the direction of Palm Memorial Worden Chapel, Lori Whatley, Funeral Arranger.
Thank you, Raylene, for having shared your life and love with us.