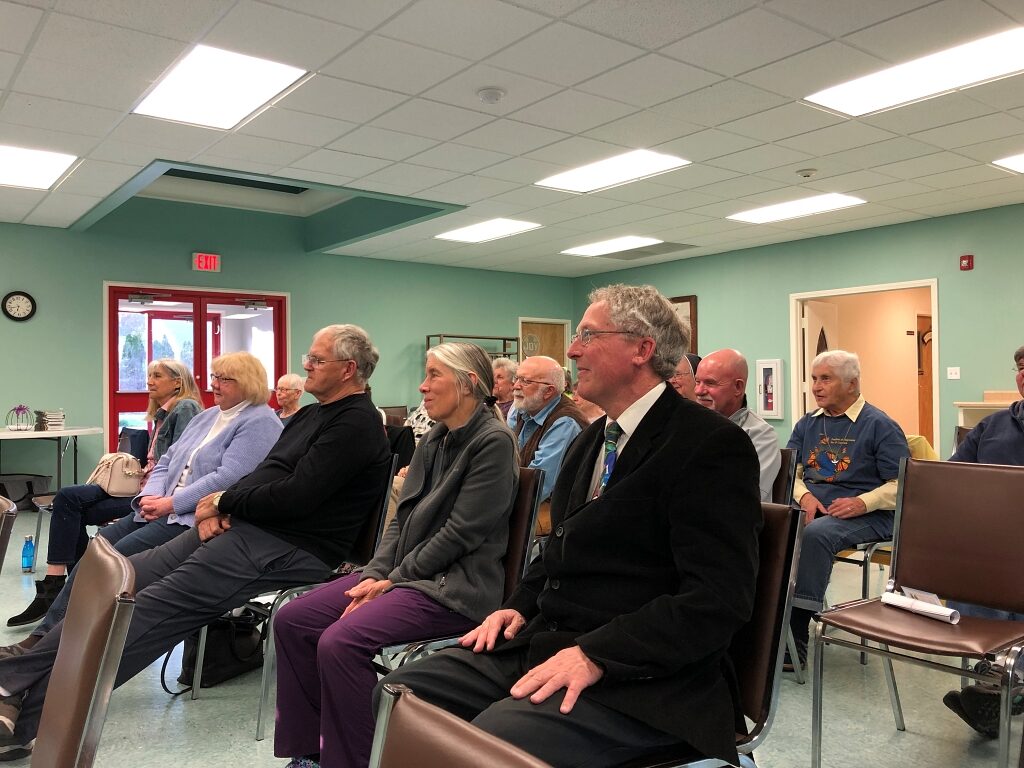 Since 1970 April 22nd has been celebrated as EARTH DAY throughout the world.
It has grown more and more special each year because we now have a better understanding of the role human beings must play if we want to save our planet, our common home, and hand it on to future generations in decent condition.
The Daughters of the Holy Spirit have dedicated time and energy over the years to raising awareness of the importance of doing something to honor our earthly home and to entice others to do the same.
As part of these efforts the Daughters hosted an interfaith gathering this year at their Administrative Center in Putnam to share information about nature, our region of Connecticut, local fauna and flora, spiritual connections and music and verse to celebrate God's great gift to all of us: Mother Earth/Mother Nature.
Represented among the participants were the area GPIC delegates, members of the Last Green Valley Association, pastors and members of several religious denominations, beekeeper Larry Ouellette, singer/composers Sally Rogers and Leslie Sweetman and members of the DHS Family.
The theme for the gathering was "Everyday Should Be Earth Day", and all who attended would agree that their time together clearly underlined the importance of just how much of an impact such a practice would have on the future of the world.