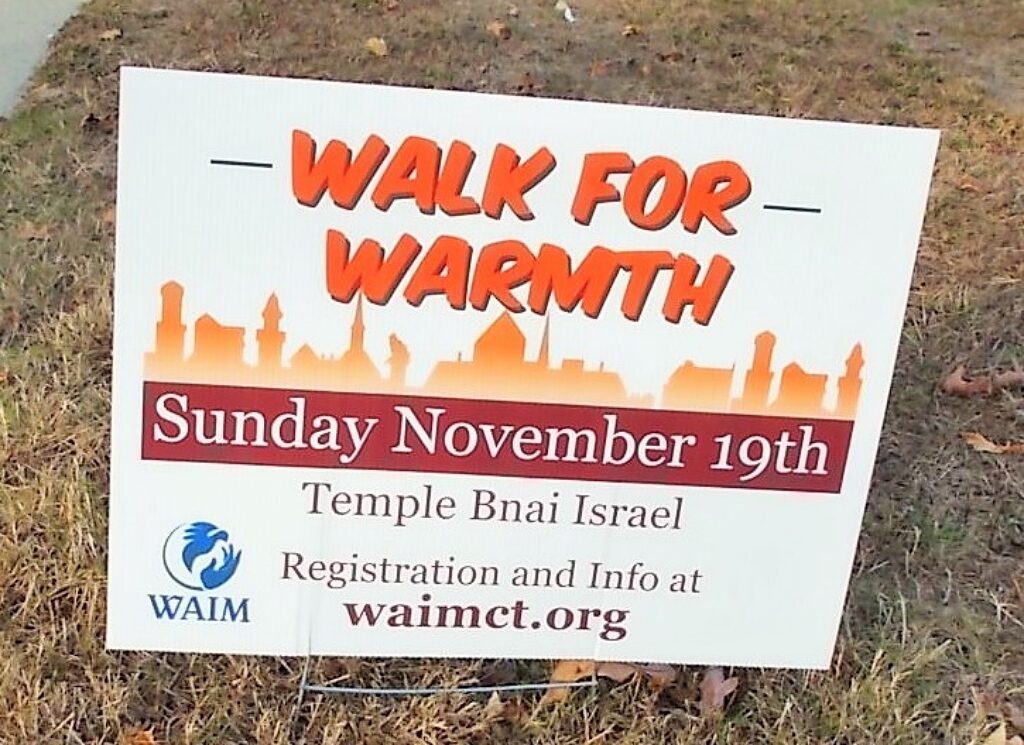 On Sunday, November 19th, Sisters Michèle, Marie Pauline and Jacquie joined the Windham Area Interfaith Ministry to pray for the poor and for an end to worldwide poverty and to walk in an effort to raise money to provide warmth and food and other utilities that will provide safety and security for folks in need in the area.  This is an annual event in which the Daughters of the Holy Spirit participate. It is an ecumenical event including Christians, Jews, Muslims and other denominations that wish to join in this humanitarian effort.
Sunday's celebration reflected the theme of Thankfulness and began with the singing of songs of gratitude. The songs were followed by a welcome and greeting from Rabbi Schwartz, the singing of "We Gather Together", a message from Pope Francis on the 2023 World Day  of the Poor by Rev. LaPointe, a reminder of what it means to be thankful in Hebrew and English by Jared White, Muslim Thanksgiving Prayers by Iman Ahmet Calgar, Psalm 30 by Rev. Dr. Cuyler, a prayer for peace by Rev. Maryann Purtill and a closing song "Now Thank We All Our God".
Participants in the "Walk" had solicited donations from friends, acquaintances, businesses, etc. and pooled their resources to raise thousands of dollars to benefit their common cause as they listened to the cry of the poor and responded as veritable sisters and brothers.
The photos show the Rev. Larry LaPointe addressing the ecumenical group and Sisters Michèle, Marie Pauline and Jacquie pausing from their walk to show the words that motivated them to participate in this collaborative effort to reach out to folks who are living through difficult times.