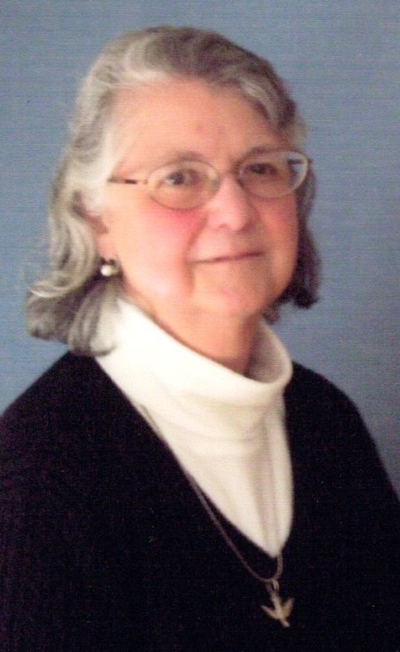 MARIAN ST. MARIE, DHS, 81, a member of the Daughters of the Holy Spirit, unexpectedly entered eternal life on Monday October 19, 2020 in Putnam, CT.
Born Marian Thérèse St.Marie on October 11, 1939 in Hartford, CT, she was the daughter of Leonide and Gertrude Marion St.Marie. She entered religious life in 1957 and made her religious profession on July 2, 1959 at the Holy Spirit Provincial House in Putnam. The newly professed Sr. Thérèse Marian earned her BA in education and theology from Diocesan Sisters College and her MA in History and Political Science from St. Joseph University in West Hartford, CT.
A lifelong educator, she began her teaching career in elementary schools in CT, VT and MA. She  realized her life calling as a history teacher as she guided her Putnam Catholic Academy students through the  exciting and unexpected events of the eons in her social studies classes in grades 9-12.  Sister continued her career at South Catholic High School in Hartford, CT until it closed and then she settled at Mercy High School in Middletown, CT for 22 years.
In her work/ministry with young adults through the years Marian's objective was to make her students aware of the positive aspects of cultures other than their own and of the injustices that have been perpetuated throughout history into our times.
In 2014 she left her beloved teaching ministry after 52 years when called to serve as a member of the Administrative Team for the US Province of the Daughters of the Holy Spirit.
Sr. Marian also ministered in the capacity of Advisor for the East Coast DHS Associates.
Sister's mandate as a Team Member ended on June 30th of this year, and she was enthusiastically looking forward to discovering where the Spirit would lead her at this time. We indeed know not the day nor the hour that the Spirit of Surprise will call.
A gathering to celebrate Sr. Marian's life will be held on Saturday October 24, 2020 from 10:00 – 11:00 AM at St Joseph Church, 99 Jackson Street, Willimantic, CT with a prayer service at 10:15 AM. A Mass of Christian Burial will begin at 11:00 AM followed by burial in St. Mary Cemetery in Putnam at 1:00 PM. Social distancing guidelines will be followed including the requirement of a mask.