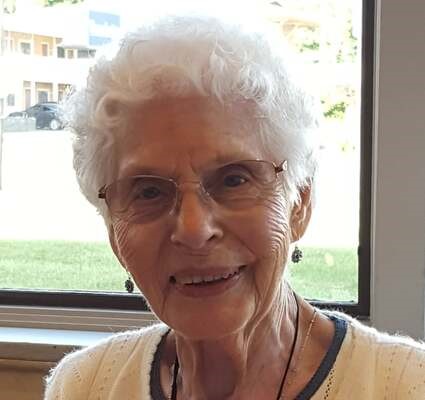 On the early morning of November 16th Lena Gadouas passed into eternal life quietly and serenely.
Lena was born on July 5, 1923 in Highgate, VT to Nelida and Adelard Roberts. She attended St Anne's Academy in Swanton and stayed close to the Daughters of the Holy Spirt through the years. She became a DHS Associate member in 2000 and remained active as long as her health would allow.
Lena also was an active member of her parish community and shared her joy of sewing, gardening and baking with so many others. She was characterized by her strong faith and joyful personality.
Lena's life will be celebrated on Friday November 19th from 8:20-10:30 a.m. at the Goss Life Celebration Home located at 89 Grand Avenue in Swanton. This will be followed by a Mass of Christian Burial at Nativity of the Blessed Virgin Mary Church at 65 Canada Street also in Swanton at 11:00 am. All are invited to attend both services.
We will miss you, Lena. Please continue to bless us all as you intercede for us with your loving Lord.