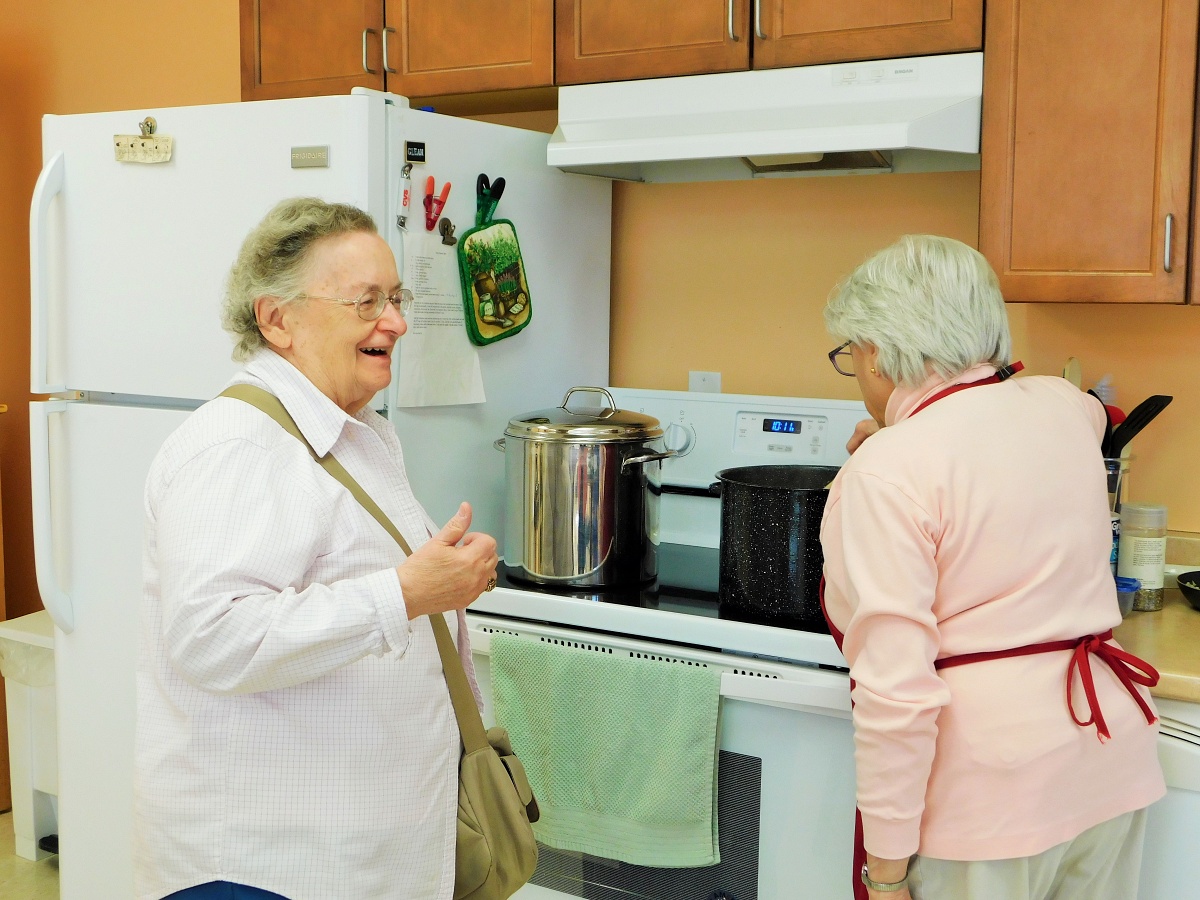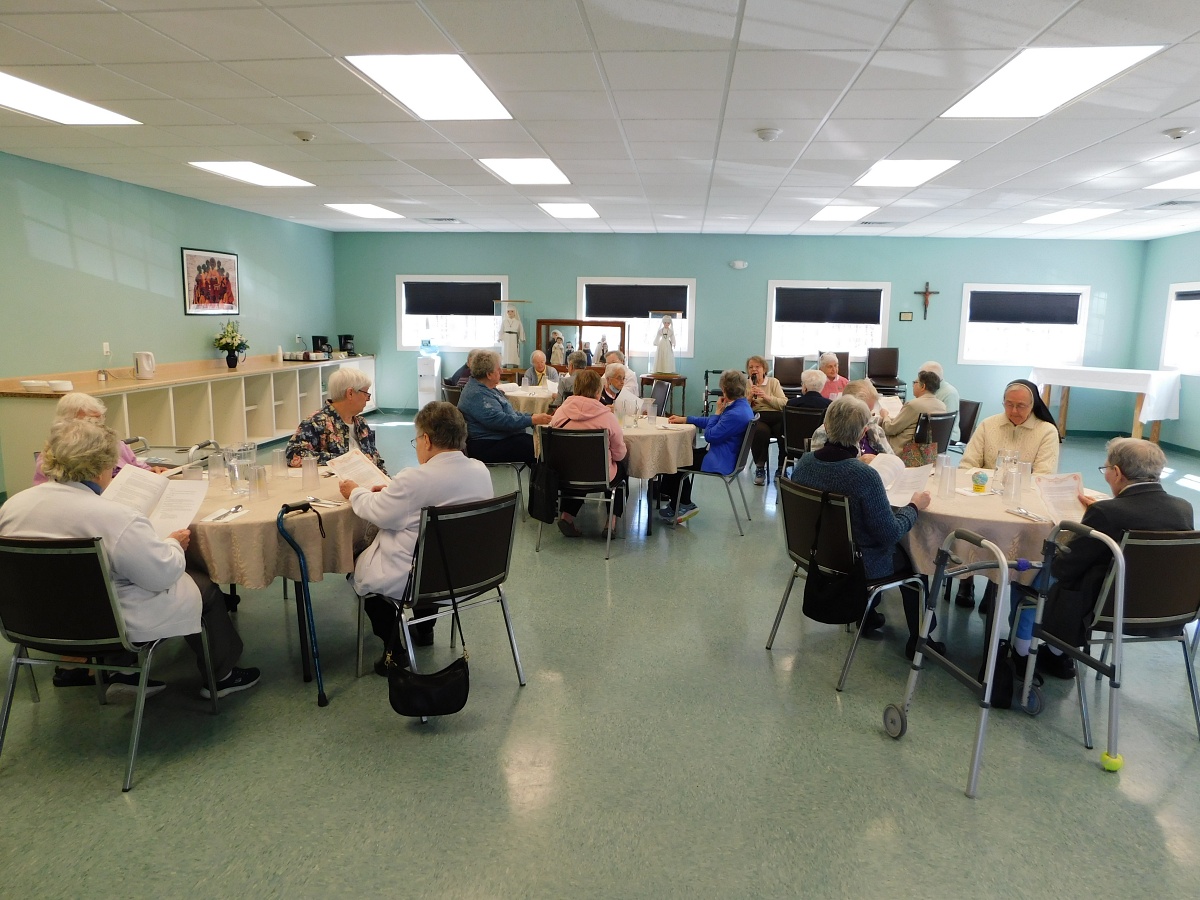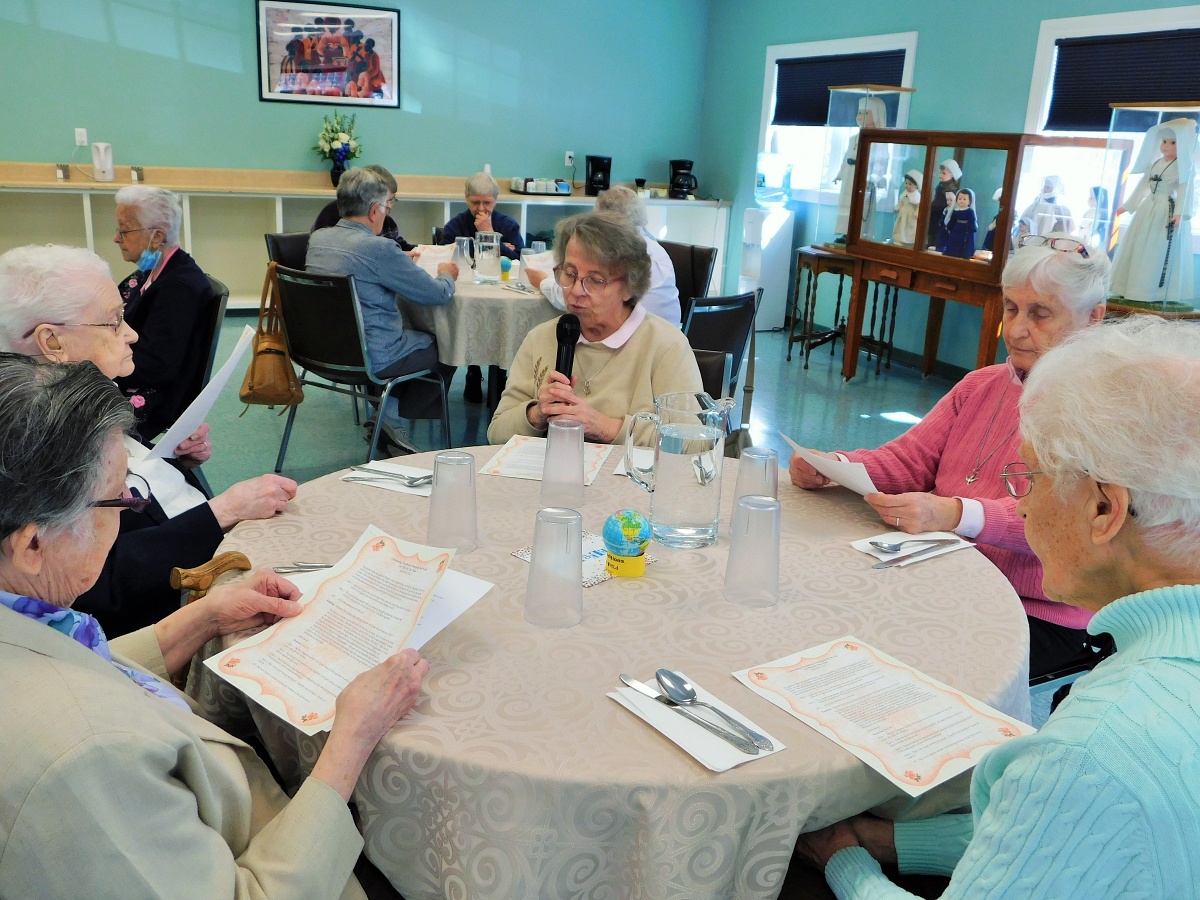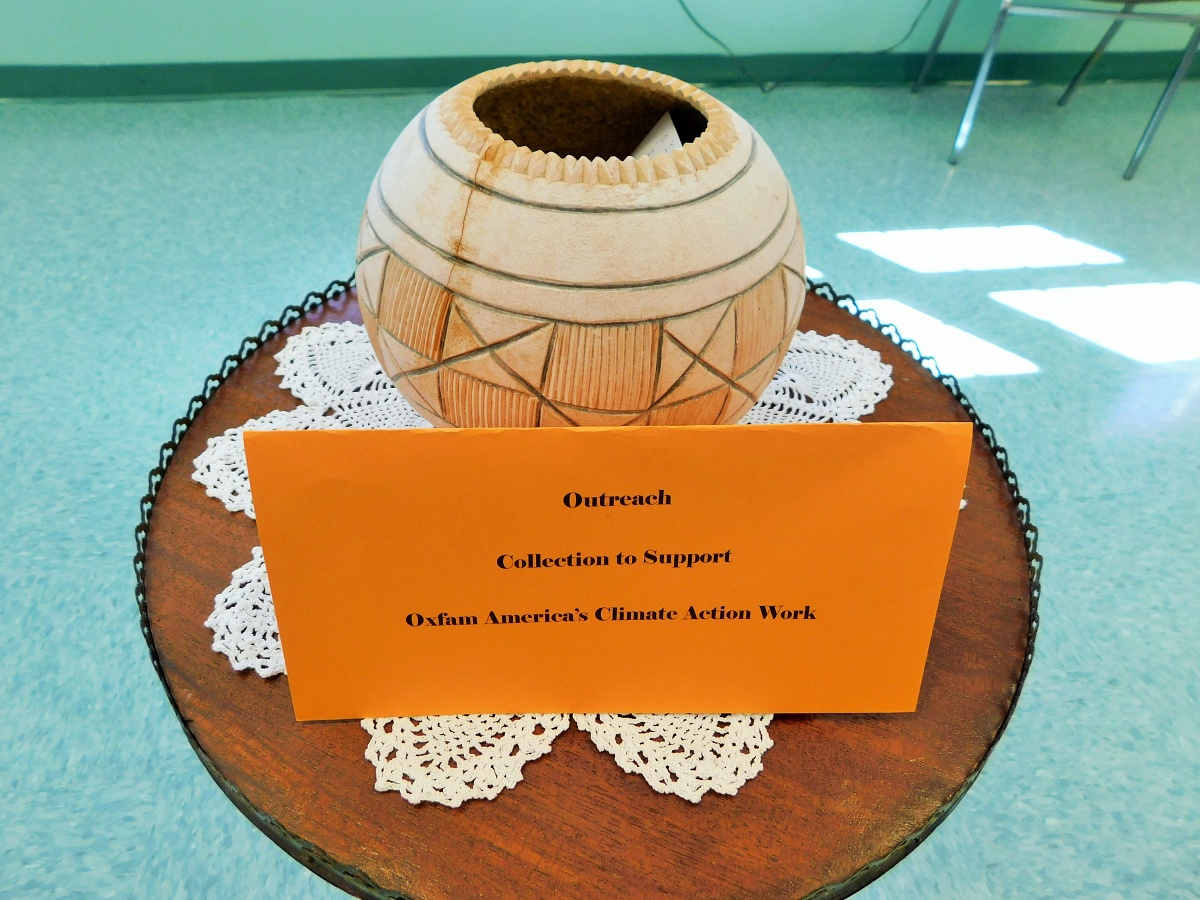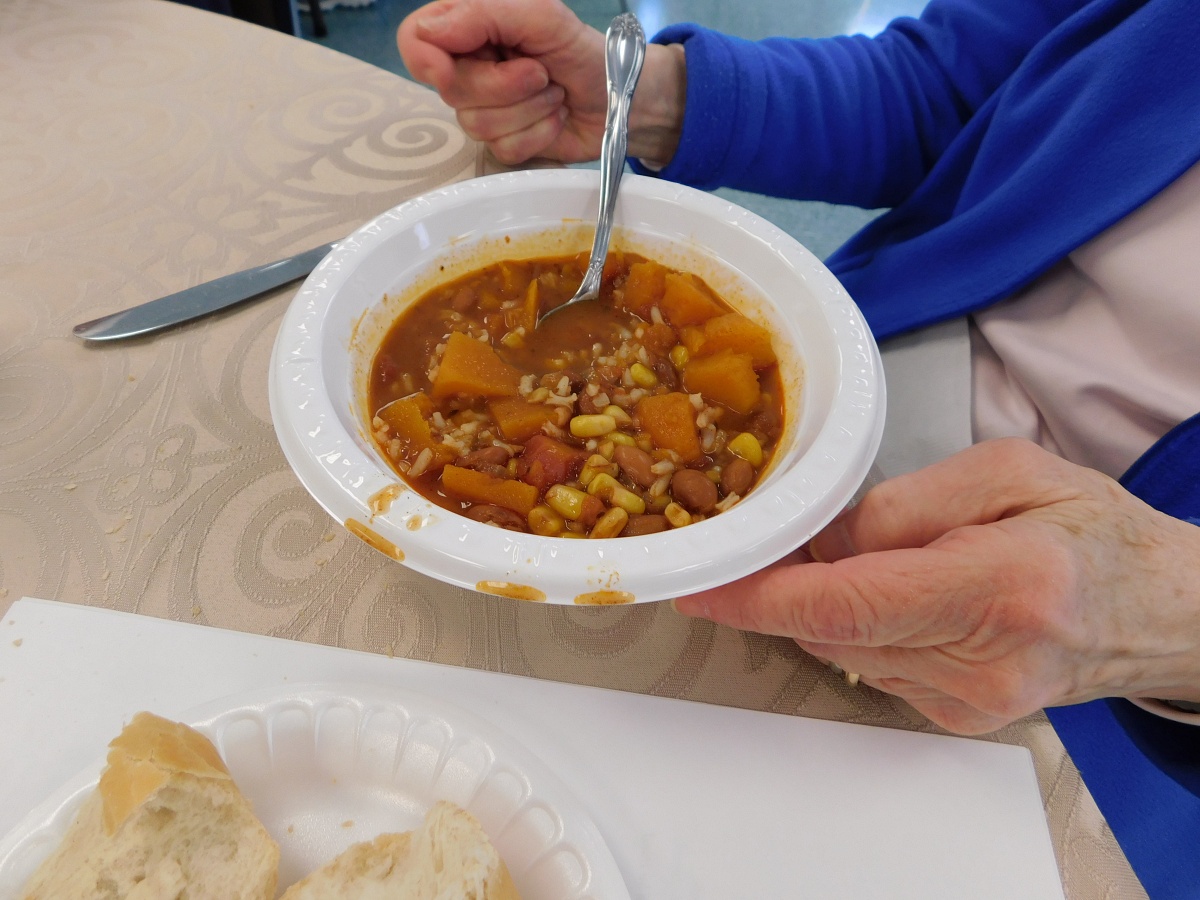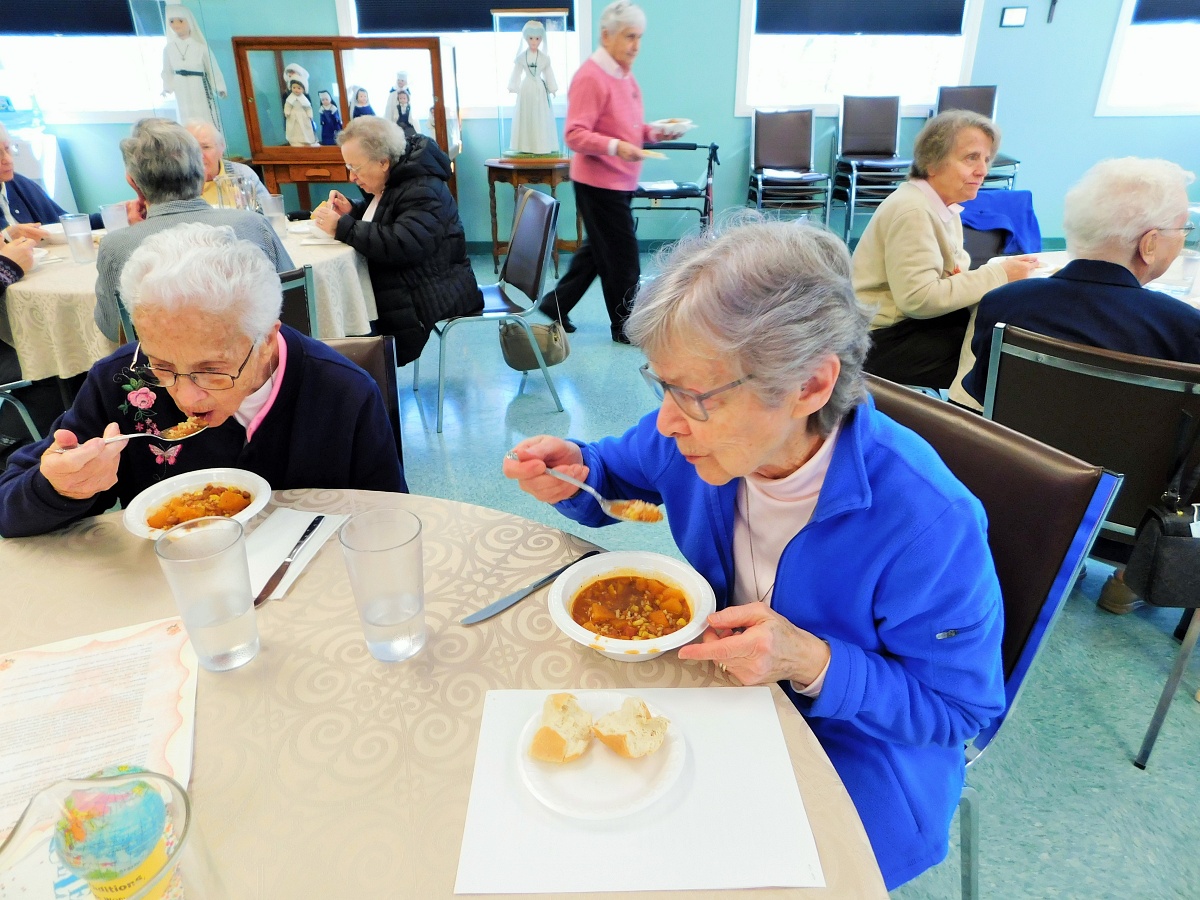 In honor of Catholic Sisters Week, the Provincial Team invited East Coast Daughters of the Holy Spirit to join in a social gathering, a prayer service and a luncheon featuring the native American recipe called "The Three Sisters Stew", a combination of beans, squash and corn. Freshly baked thin sliced Italian bread complemented the main dish and the meal was topped off with a scrumptious variety of homemade desserts. The treat, fit for royalty, was savored by one and all and served as a super catalyst for pleasant and joyful conversation. The spirit of sharing a meal with the less fortunate was present as well and a collection vase was poised to receive the voluntary donations of the Sisters to benefit Oxfam America.
The theme of the day was "Let this be the time" and the prayer service underscored how strong traditions in religious communities are now springboards into the future that begins now. The Sisters were invited to continue the prayer at home with members of their community and/or with friends.
The lilt of laughter and the atmosphere of unity enhanced the celebration that even featured a slice of 'holey' bread for Sr Madeleine.
The Sisters left renewed, refreshed and ready to continue the strong tradition of the DHS and hoping that "this be the time to cherish the old ways and build up the new."