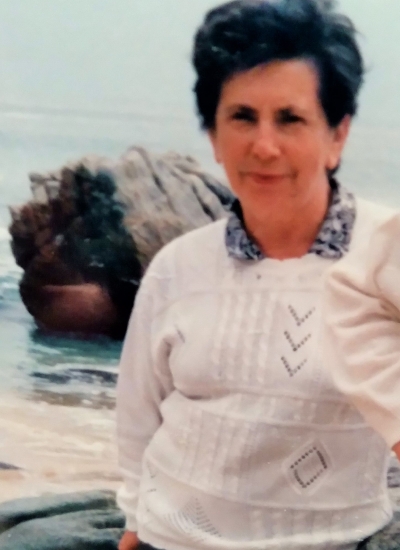 After valiantly resisting the onset and advancement of brain cancer GUACOLDA CIFUENTES, a member of the DHS Secular Branch since 2011, responded one last time to her Lord's call to new life around midday on September 9, 2023.
Guacolda was born in a small town in southern Chile in 1940. She was the 8th of 9 children. She and her family moved to the capital city of Santiago when she was 18. There she studied accounting and acquired other secretarial skills. She found a position with a successful textile company with which she  remained until her retirement 32 years later.
Ms. Cifuentes was the caregiver for her parents until their death. Her older sister Fresia also came to live in the Cifuentes home and together they reached out to their local parish where they became involved in helping the less fortunate and the forgotten of the area. Guacolda also took charge of a catechetical center and worked closely with adults and young people to evangelize the local areas.
In 1995 Guacolda was introduced to the Associate Program of the Daughters of the Holy Spirit and in March of 2000 she made her covenant with that Branch.  One contact led to another and not long after that Guacolda discovered the DHS Secular Branch. She embarked upon a formation program and was elated and humbly proud to pronounce her first vows in 2011 at a simple yet meaningful ceremony. Guacolda continued her ministry to the downtrodden and the marginalized. She was loved and respected by all.
Ms. Cifuentes' spirit of enthusiasm, her caring for others, young, old, believer, nonbeliever, all sisters and brothers in her Lord, endeared her to many. In death as in life she trusted the will of her God and followed that inspiration at all times. Guacolda entered her new life in the presence of family members, friends, acquaintances and companions from her DHS Family. We all miss her sorely but know that we now have a new intercessor before God.
Guacolda, descansa en paz ahora que estás gozando de la presencia eterna e íntima de tu Señor.